Subway Surfers Reaches 4 Billion Lifetime Downloads
SAN FRANCISCO – March 20, 2023 – Today at the Games Developer Conference, SYBO, a Copenhagen-based mobile games studio, announced its hit mobile game Subway Surfers reached a new milestone of 4 billion total downloads.
Subway Surfers also claimed the title of the most-downloaded mobile game of 2022 – a full decade post-launch.

"Over ten years in the making, we're beyond proud of our team at SYBO for hitting this milestone of 4 billion downloads and grateful to our global community of Surfers who have stayed devoted to the game along the way," said Mathias Gredal Nørvig, CEO of SYBO. "2022 was a pivotal year for Subway Surfers as it was named the most-downloaded mobile game, and this year we plan on giving fans fresh ways to engage with the IP."

Initially released in 2012, Subway Surfers has proven its staying power as a consistent leader in the endless runner category, boasting an average of 20+ million daily active users (DAU) and over 150 million monthly active users (MAU) ten years later.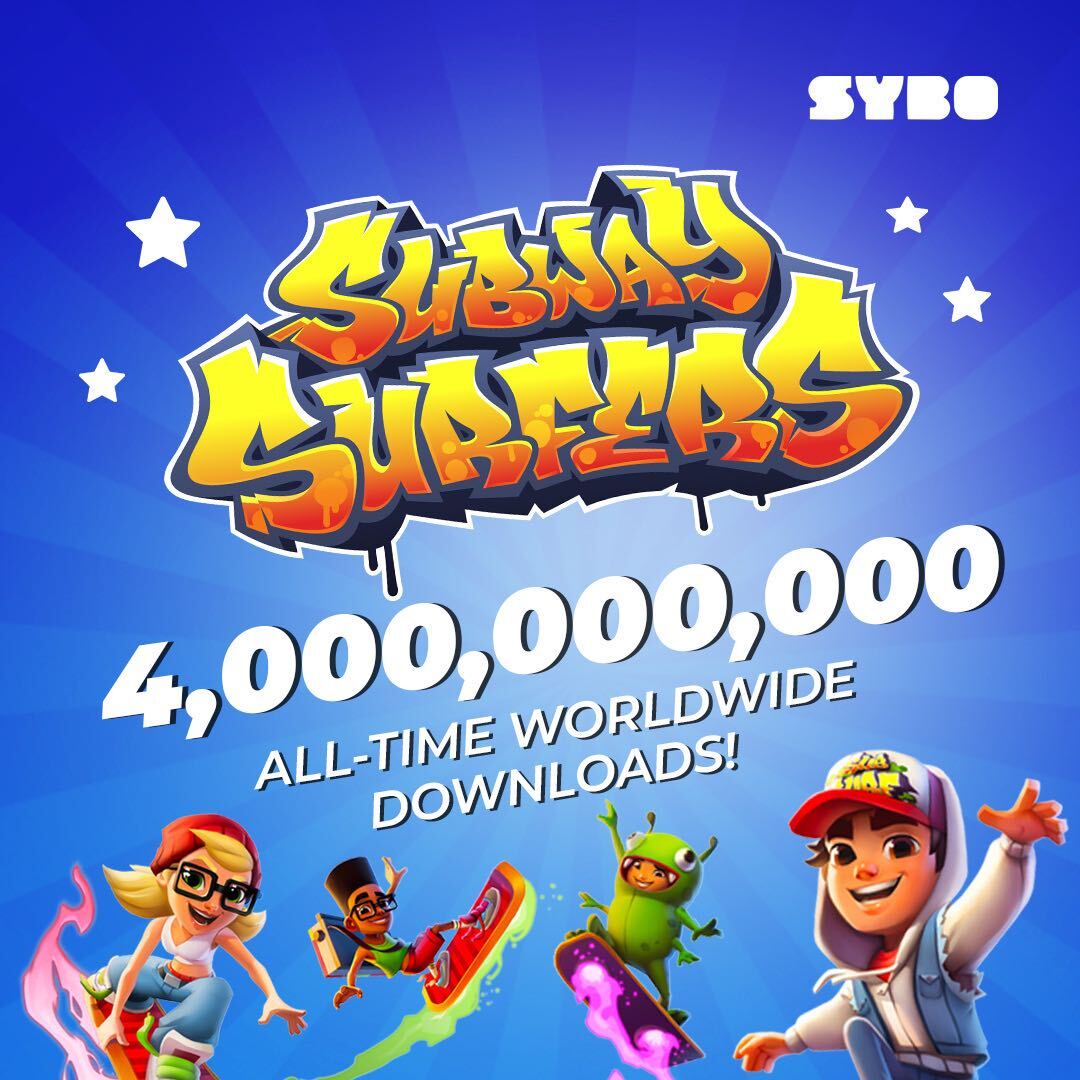 SYBO attributes this longevity to a commitment to fresh content, consistent updates, and robust engagement strategies, including the game's beloved World Tour that gives players the ability to run through a new location around the world each month.

Recently, Subway Surfers saw a viral resurgence on TikTok, where its following doubled last year alone to over 6.9 million fans who have fallen in love with its hilariously quirky content.

Throughout the last year, Subway Surfers' TikTok videos garnered over 31 million views and 5.3 million likes per month on average. The SYBO TV YouTube channel has also garnered over 320 million views and more than 7.32 million subscribers.